Sennheiser Momentum 2.0 Over Ear: An HONEST Review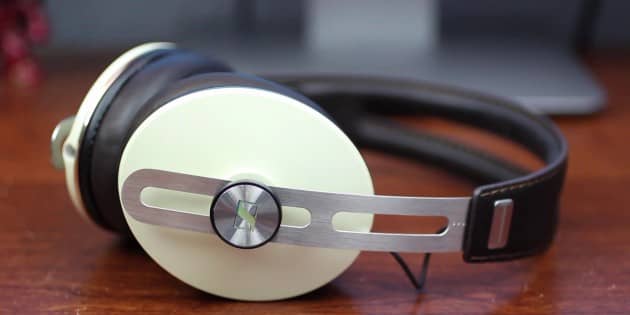 Order the Sennheiser Momentum 2.0 Over Ear HERE for the lowest price available (Do NOT pay retail!):
Disclosure: Affiliate links on this page may provide a discount and in return, give us a commission in order to run the website 🙂
Sennheiser Momentum 2.0 (Apple): http://amzn.to/1PUwlib
Sennheiser Momentum 2.0 (Android): http://amzn.to/1SxG4lt
Hey, what is up people! ODi Productions here with Sennheiser's top-of-the-line Momentum 2 Over-Ear Headphones. If you're in the market for a high-end pair of headphones with exceptional sound quality, without sacrificing daily portability, then keep watching. I'm here to give you guys my honest review, without any of the hype. Stay tuned.
I'll start this review by giving you guys a brief background about this particular model.
Sennheiser is a trusted household name in high-end consumer audio, and their Momentum line of headphones aims to bridge the gap between audiophile sound quality and daily practicality and portability. The Momentum line differs from Sennheiser's other high-end headphones mostly because they are closed-back versus open-back design, so they isolate outside noise while leaking minimal noise as well. Also, the Momentum headphones have much lower impedance ratings, which means you can get plenty of volume from a regular smartphone. Their other headphones tend to have high impedance ratings, which necessitates a headphone amp in order to bring music up to a listening volume.
This particular model is the Momentum 2.0 Over-Ear, which is the top of the Momentum line. The 2.0 denotes that this is the second generation of the Momentum headphones, which was just updated in 2015. There is also a Wireless version available which is currently the most expensive in the Momentum lineup.
The major improvements from the original Momentums and the second generation are bigger earcups and softer ear pads for better comfort, a slightly tweaked sound signature for better bass response and clarity in the mids and highs, and the ability to fold in the earcups for increased portability.
Now let's jump into the unboxing and discuss the features and overall design of these headphones.
1. Features + Unboxing
The Momentum 2 Over-ears come in a nice box that displays the headphones in the colorway of your choice, which in this case is Ivory. You open up the box to reveal a luxurious semi-hard shell case covered in a soft felt-like material. Unzip this case and it reveals the headphones neatly folded up. These headphones come with a detachable 3 foot cable with built-in microphone and phone controls based on your choice of Android or Apple phone. You also get an additional headphone pouch which you can wrap the folded headphones in.
As far as design is concerned, the Momentum Over-ears are easily one of the most stylish headphones in the market today. They come in 3 colorways, which are Black, Brown, and Ivory. This pair, of course, is the Ivory, which presents a very classy contrast between the ivory earcups, to the brushed metal hinges, and the brown leather on the ear pads and headband. I wasn't too sure about this colorway when I saw it online, but in person it is just spectacular. One cool thing that I didn't notice at first is that the Sennheiser logo on the earcups actually changes color depending on the angle. It's the little details that make these headphones look so great overall.
2. Build Quality
So we've sort've already touched upon build quality when discussing the design of these headphones, but let's dive into it a little deeper.
Not only do these headphones look expensive, but more importantly, they feel expensive as well. There is not a single cheap material on these headphones, aside from maybe the plastic earcups. The headphone is mostly wrapped in this luxurious brown leather along with contrast stitching on the headband. The hinges are a stylish yet functional brushed metal.
Yes these headphones go for around $300 but they look and feel like they're worth every penny. Sadly I can't say the same for other $300 headphones like Bose and Beats for instance, which are both mostly just made of plastic.
3. Comfort
Perhaps the number one complaint of the original Momentum Over-ears was that they were unbearably uncomfortable. Countless people complained about the earcups being too small to actually cover an average-sized pair of ears. Therefore, people couldn't wear the first-generation Momentum's for more than 15 minutes without having to take them off, despite being otherwise perfect headphones in most other aspects.
Well, I can say with confidence that whatever comfort issues there were with the originals, the Momentum 2's have completely reversed those issues and are now just about as comfortable as any other pair on the market. The people have spoken, and Sennheiser really listened and made it a priority to fix all of the first generation's issues.
The two biggest differences in comfort come from the earcups and the earpads. The earcups have increased in diameter in order to fully surround an average-sized pair of ears, and the earpads themselves are a softer memory foam that really relieves most pressure on the skull.
One cool feature is that the earcups slightly rotate for a perfect fit around your ears as well.
4. Sound
With these headphones being a higher-end pair of Sennheisers, it should come as no surprise that the sound quality is audiophile-worthy through and through. It's really hard for me to fault these headphones since they do such a good job throughout the whole frequency spectrum, from tight bass, to full mids, to lush highs.
Let's start with the bass, which I like to describe as "just the right amount". It's clean, somewhat punchy, and never overpowering. If I had to nitpick, I'd say the bass is the least exciting when compared to the mids and highs, but that's coming from a basshead who is used to listening to V-Moda Crossfade M100s. With that said, the mids and highs are just so impressive that I don't even miss the exaggerated bass response at all.
With the highs, you get all the beautiful detail which never offends you with harshness or piercing sound, therefore these headphones are always pleasing to listen to with minimal fatigue. That in itself is definitely an accomplishment.
But my favorite part of these headphones, by far, is the mids. With all the hyped V-shaped frequency response headphones out today, the mids are usually the first to go in favor of more bass and highs. These headphones do the opposite, and they feature the mids in all its glory. The result? Vocals and instruments sound more detailed and revealing than ever before.
Aside from the frequency response, the soundstage on these headphones is especially wide for a closed-back pair, perfectly spacing apart the instruments and sounds. Also, the separation between the layers allows you to pinpoint most sounds individually.
All in all, the same music you've been listening to now sounds different and fresh again with these headphones.
5. Bottomline
Bottomline, the Sennheiser Momentum 2 Over-ears successfully fuse together audiophile sound quality with daily portability and a stylishly modern design. At a price tag currently around $300, these headphones are pretty expensive. But the good news is, they look expensive, they feel expensive, and they certainly sound expensive as well.
If you're interested in picking up a pair of Sennheiser's latest masterpiece for yourself, be sure to click the link in the description below for the lowest price available. The average market price is around $350, but I've seen them for lower than $280 at times.
Last but not least, please don't forget to Thumbs Up, Comment, and Subscribe if you enjoyed this video. If you have any questions at all about the Sennheiser Momentum 2 Over-ears, leave it in the comments below.
Order the Sennheiser Momentum 2.0 Over Ear HERE for the lowest price available (Do NOT pay retail!):
Sennheiser Momentum 2.0 (Apple): http://amzn.to/1PUwlib
Sennheiser Momentum 2.0 (Android): http://amzn.to/1SxG4lt
Related Posts